With heartfelt gratitude, Bridging Freedom is honored to partner with
Sykes Enterprises as our First Home Sponsor!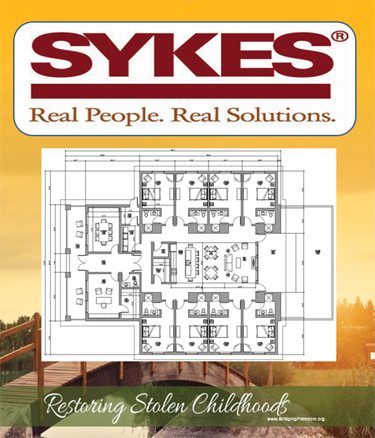 If you were at our Breakfast for Her event in March, you heard Mr. Chuck Sykes speak of his passion to help our most vulnerable children.
Sykes Enterprises is sponsoring an 8 bedroom/8 bath home to provide a warm and caring environment for young girls to receive therapeutic care, education, a full schedule of activities, and the chance to succeed in their lives.
Thank you Sykes Enterprises!