USF Alpha Phi Sigma Banquet March 2016
The members of the USF Chapter of Alpha Phi Sigma honored Bridging Freedom with a $1,000.00 donation to support victims of child sex trafficking.  Laura Hamilton was also honored by the USF Student Government Senate with a Senate Resolution. Thank you Alpha Phi Sigma and Student Government Senate for all of your hard work to raise funds and to bring awareness to your community!  It was a very special evening and we are very proud to partner with you!
Event photos:
---
State of Florida Funds $1 Million to Bridging Freedom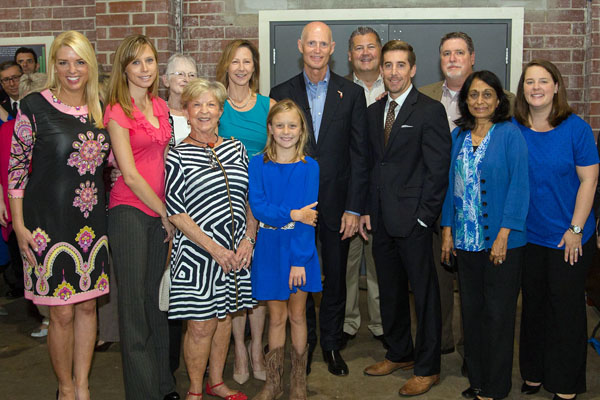 Founder and President of Bridging Freedom, Laura Hamilton, had the opportunity to thank the State of Florida and community partners of Tampa Bay at Governor Scott's press release as he ceremonially signed 4 human trafficking bills into law:
"It is an honor to be here to share Bridging Freedom's thankfulness to you, Governor Scott, for your passion to bring healing to our children. 

Thank you Attorney General Pam Bondi for your work in leading an outstanding team on the Human Trafficking Council to provide solutions to this crime that targets our youth at the average age of 12 years.
Read more »
---
Emotions in the Workplace
America demands money of its residents. The need for money requires gainful employment. Survivors are no exception. When a victim of human trafficking can surpass the hurdles of solicitation convictions and the like, they still have massive obstructions to overcome in the workplace. The ability to take constructive criticism and apply it to one's work is essential to keeping a job and consistently making strides toward success.
If you love learning, you love the discipline that goes with it— how shortsighted to refuse correction! (Proverb)
Indeed this passage holds a great amount of truth. The problem faced by many recovering abuse or human trafficking victims is that they are extremely hypersensitive to being told they are not doing something correctly, especially after their best efforts have been put forth. Often, the small amount of self-esteem mustered together to offer their work to be viewed publicly is easily crushed if they receive any negative feedback, which is standard (often referred to as constructive criticism) in today's society.
Read more »
---
The Rapid Rise of Unaccompanied Children in the United States
Our followers may find the following blog informative. We did.
The Rapid Rise of Unaccompanied Children in the United States.
---
Aloe Gel and a Rocking Chair
Human nature is to test our surroundings, see what our limits are and above all, survive. Many times victims of human trafficking, abduction, rape or domestic violence are often forced by their friends and family to think of ways the situation could have been avoided. They may hear some of the following:
*There were so many red flags. Why didn't you see them?
*If only you'd… this would have never happened.
*You need to take responsibility for your mistakes in this situation.
Although these arguments may satisfy an innate desire to place blame, avoid a problem that has already occurred (denial) or punish the victim because the trafficker is not accessible (projection), they are very debilitating to a victim.
Read more »
---
Response from a Survivor
Dear Encourager,
I feel like a child again for the first time in six years. My heart is fresh, throbbing with excitement. The pores of my spirit have been flushed clean by the Living Waters of my Savior who never turned His back on me, even when I couldn't even bare to look at myself. Being rescued through Jesus and those who chose to fight for me seems like a dream that I cannot fully comprehend. However, it is hard to remove the deep hesitation within.  How am I supposed to trust anyone, including God, when I've been treated as a disposable object night after night by so many? Those who were supposed to care did not. They saw right through me. Others seemed like monsters, performing unfathomable acts at my expense.
Read more »
---
One Who Has Gone Before You
A letter from one survivor to another:
Dearest Strong One,
It is with earnest prayer and love that I write you this letter. We've never met, but today I have been praying for you.
There is a story in the Bible about three men who were thrown into a fire to be put to death because they would not worship a king other than the One True God. God delivered them from their adversaries, "then the high officers, officials, governors and advisers crowded around them and saw that the fire had not touched them. Not a hair on their heads was singed, and their clothing was not scorched. They didn't even smell like smoke" (The Bible, Daniel 3:27).
Read more »
---
A Reason to Celebrate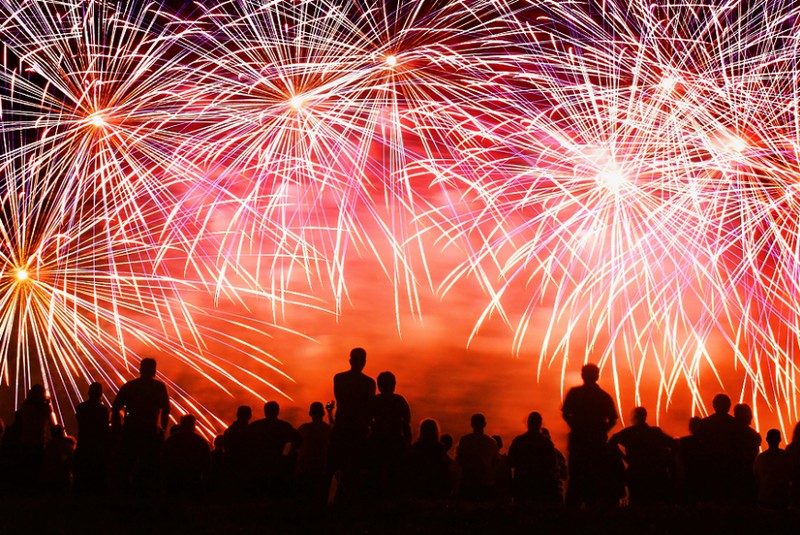 Fireworks. Cookouts. Pool parties. Red, white and blue. A laughing family. These are images that come to mind when many of us consider the 4th of July.
Hearing fireworks in the distance from a dark, enclosed room. Being taken advantage of sexually by multiple men. Being physically, emotionally and sexually abused, she wonders whether or not her family is thinking of her as they celebrate the freedom she once knew. These are thoughts that come to the mind of a 14 year-old human trafficking victim on the 4th of July.
"Hopelessness is such a weak word for what[the human trafficking victim] feels."
-Annie Lobert, Formally Prostituted
"I felt almost subhuman. I thought there was something wrong with me."
-Helena Evans, Formally Prostituted
Read more »
---
CATCHing created. Freedom
Many victims of human trafficking are not able to access rehabilitative services when they are still young, which Bridging Freedom is determined to change. However, for adult victims, the CATCH court program (Changing Actions to Change Habits), out of Ohio, is providing adult victims of human trafficking a new lease on life.
With curfews, a sisterhood accountability program, strong support systems and weekly meetings, those involved in CATCH are provided with the tools to learn how to alter their lives forever. The graduates of the program are provided with a diploma, scrap book of their recovery journey, continued support and involvement as well as a paper dismissing and sealing their prior convictions, which is very difficult to accomplish for adults with criminal records in prostitution and the like.
In Tampa, Florida, an organization called created. understands the difficulty of having a criminal record while on the path to recovery, as well. "Because of their past mistakes, opportunities can be hard to come by for our women. Until they gain full time employment, we are able to offer our residents part time work within our micro-businesses to supplement their income." This influential non-profit owns and operates local a cafe, thrift shop and cleaning service which provide opportunities for their residents to begin working in healthy and ethical circumstances. Email kspolonio@gmail.com or visit www.createdwomen.com to learn more.
CATCH and created. allow women to go to good schools, get fair jobs and live as survivors of human trafficking rather than criminals.
Read more »
---
Freedom for the Oppressed
Stockholm Syndrome affects many, including human trafficking victims (see our previous two posts for further information). It is a scary situation for a victim to feel closer to their abuser than anyone else in the world. Thankfully, there is hope for those who are suffering from Stockholm Syndrome, otherwise known as a Trauma Bond.
While searching for the rehabilitation from a trauma bond, one must choose from one of the following three paths: no contact with their abuser, limited contact with their abuser or a full relationship. For the human trafficking survivor, the path of no contact is most appropriate. Some might say it is the only path a survivor can take with hope of being successful. Others who might take alternate paths are divorced co-parents, a parent/child relationship or a reconciled marriage.
Read more »
---